About The School
Cambridge Montessori Pre-School and Day Care, Omega-1, Greater Noida; welcome all the parents and inquisitive kids to n environment full of creativity, exploration and learning by doing experimental lab. The infrastructure at Cambridge Montessori, encourages students to find their true potential by engaging them in a manner which induces 5W's and also we are following international standards of safety and security based on latest and advanced technologies.
Both director are AMU Alumnus.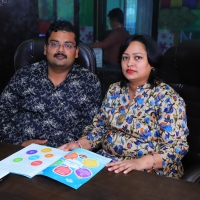 Very Dynamic and Experienced.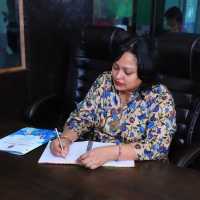 Please Login to see important information
Key Information
1st Shift Time :

09:00 AM to 12:00 PM

2nd Shift Time :

10:00 AM to 01:00 PM

Total Students Strength :

100

Teaching Methodology :

Montessori , Play way

Student Teacher Ratio :

8:1
Fee Details
Fee Structure
Application Fees :

₹ 1000
Admission Details
Admission Start Month :

1 July
AWARDS & RECOGNITIONS
School Ranking
First play school in greater noida based on Montessori Lab.
Others
Best Montessori Play School in Greater Noida.
Other Info
Vision
Cambridge Montessori preschool is poised to create a learning environment for tiny tots, which is based on internationally renowned Montessori philosophy propounded by Dr. Maria Montessori. The school develops an excellent Montessori curriculum sourced and researched from across the globe and delivered with the help of operational centers in Asia. Keeping the overall development of the child, CMPS is obligated to ensure an environment of love, compassion, harmony, developing critical thinking and making the child independent. This process is very well calibrated by sincerely involving international Montessori experts, well-trained trainers, and teachers as well as parents by way of engagement in the overall development of the children. This is a place of fun, excitement, and care while understanding the concepts of learning and getting ready for the formal schooling. For parents who want a balanced approach to educating their child in mind, body, and spirit. Cambridge Montessori preschool provides a challenging, arts-integrated curriculum in a healthy, joyful, and media-free environment.
Building Infrastructure
8000 square feet covered area with latest safety and security systems. International panel of experts.
Safety Security and Hygiene
RFID with messages, 32 CCTV Live, GPS tracking, Fire Safety, Mobile App, Washroom attached with each classroom
KEY DIFFERENTIATORS
International Montessori Method. First time in Greater Noida. Global Presence.
Best Play School.
International Day Care Centre
International Security Standards.
International Council of Montessori Experts.
Montessori Lab. Mind Lab. Fun Zone. MTTP.
App Based Parent Teacher Engagements.
Live CCTV. RFID enabled campus. Door to door AC transport across NCR.
Total Views : 3678
Similar Schools