About The School
In 1978 Major T.B.Subba started Himali Boarding School in a house in Naya Bazar with 30 boarders and 15 day scholars . Four years later as the school started growing rapidly , it was decided to shift to shift the school to it's present location at Doomaram.Himali Boarding School got affiliated to the ICSE in 1988 .
The Himali Boarding School, since its inception, is founded on the premises that each child is different and effort must be made to discover and nurture this individuality. A school obviously demands a certain degree of uniformity to run smoothly, thus rules and regulations cannot be twisted to serve each individual child. A standardized curriculum and routine has to be ensure homogeneity. But the basic nature, the basic emotional structure, the child innate talents, his/her inherent dislikes and weaknesses, will be considered and weighed and through diagnostic assessments, formative and summative assessments the uniqueness of each child will be assimilated and addressed. Parents have placed their faith in the Himali way since 1978. Hundreds have passed out of its portals and have achieved excellence in their field of specialization . Whether in India or abroad Himalians hold prestigious posts in the World Bank, the UN, Intel, Dell, Microsoft, Reliance, the Civil Services, the performing and fine Arts, are doctors, entrepreneurs, but most important of all are human beings who embody the values we have revered and instated - a sense of justice, of compassion, of fairness and truth. The four fold path 1. The Clarity of vision To think , the wisdom and courage to Act, the knowledge and expertise to create to make and the ability to visualize, to foresee and Change.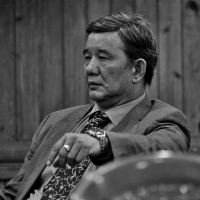 Please Login to see important information
Fee Details
Fee Structure - Indian Nationals
Fee Structure - International Students
Building and Infrastructure
Our school is situated in a small picturesque town named Kurseong, also known as the land of White Orchid at a height of 1458 meters. Our school campus has 35 Classrooms and 2 Libraries with over 10,000 books. Most of our classrooms are Digital Classroom technology enabled. We also strive to provide the best accommodations for our boarders and in-house personnel, where everyone is provided the comforts and warmth of home.
Boarding / Residential Facilities
Details of Hostel accommodation

Keeping the adage "home is where the heart is" in mind, we strive to provide the best accommodations for our boarders and in-house personnel, where everyone is provided the comforts and warmth of home.
Admission Details
Admission Process
Entrance Exam & Interview
Other Key Information
Establishment Year :

1978

Seats at entry level class :

300

Boarding seats available per year :

300

Total Student Strength as on date :

1100

Student Teacher Ratio :

25:1

Language of Instruction :

English

Nationalities represented :

Nepal, Bangladesh, Bhutan, Dubai

Number of International students :

88
AWARDS & RECOGNITIONS
School Ranking
Rated West Bengal's No. 1 Co-Ed Boarding School by Education World & Cfore Survey.
Academic
The academic systems at Himali fall under three catagories. 1. Affiliation to the Indian School Certificate Examinations in New Delhi for the ICSE and ISC Board Examinations conducted at Grades 10 and 12 respectively. 2. Affiliation to the Cambridge University International Examinations, where students can opt for the International General Certificate of Secondary Education (IGSCE). 3. The Cambridge Primary Program is on offer for the junior classes.
Results
Academic Performance | Grade X | ICSE
Academic Performance | Grade XII | ISC
Travel Information
Nearest Airport
Bagdogra Airport
Distance : 42 Km.
Nearest Railway Station
Kurseong Railway Station
Distance : 2 Km.
Total Views : 3156
Similar Schools
Get expert advice from our counsellors
Get expert advice to find and get your child admitted to the best boarding school that meets your expectations.
Click Here to know More