Reading Time:
3
minutes
Covid third wave has brought another set of doubts in the minds of parents regarding various aspects of school admissions. The questions about how to find schools, visit them, fill out forms, send their ward offline or continue virtually, etc. make parents even more perplexed. Well, admissions during the Covid-19 pandemic can be difficult, it cannot be postponed given the already degrading learning infrastructure. As in the words of Niranjanaradhya VP, development educationist, mentor of SDMCs, "Educational costs of condemning entire generations of children to a lifetime of illiteracy and ignorance must not be taken lightly." So, while the pandemic is going to stay here for an uncertain period, it is better to get used to living with its existence. The following content piece addresses some of the points that can help you secure Admissions during Covid in the best schools for your child. 
The admission process in the best boarding schools in Dehradun consists of various steps including researching about schools, talking to them, understanding the curriculum, applying for admissions, entrance tests, interviews, fee submission, and finally admission. Due to the surge in Covid cases, the educational institutions have adapted technology-based methods making the admission process and management hassle-free without the need to visit the school. Following are some of the key things for parents which can help in securing admission at the Best ICSE Schools in Thiruvananthapuram in the era of social distancing.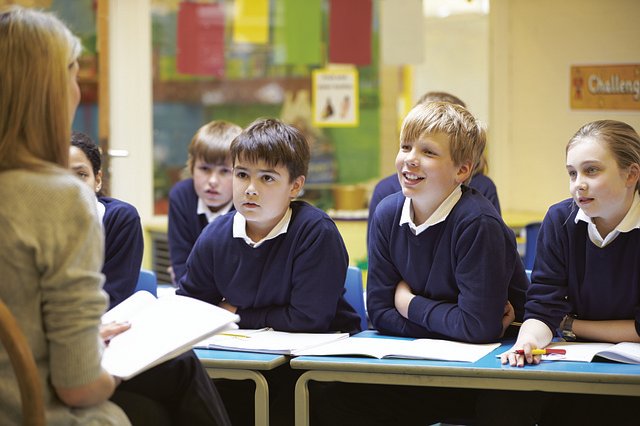 Get advice from experts
Schooling holds key importance in a child's overall development and thus choosing the right school has its significance. This starts with shortlisting the school that meets your requirements. Be it the ICSE schools or the Best CBSE Schools in Bhopal, many factors come into play like the school infrastructure, curriculum, teachers, etc. You can take help from admission counselors to get an idea about your available options, fee details, board, etc., or do the research online.
Schedule video visits
It is not safe to visit the schools during covid times, but the Best CBSE Schools in Nagpur have made this easier with video visits. Parents can interact with the teachers, and administration through video conferencing to clear their doubts. Furthermore, a video visit also gives an idea about other aspects like infrastructure, classroom, educational amenities, labs, etc.
Online applications
Well, once a parent is confirmed about the Best CBSE Schools in Nashik, they can apply for admissions and proceed with further steps. Here the online application medium comes into play. Parents can easily apply to schools online without the hectic way of visiting schools and collecting forms. Once parents register for the school, they further inform them about steps for enrollment in the Best ICSE Schools in Baroda.
Online assessments
Online assessments have replaced the traditional entrance tests for admission during the pandemic. While many Best ICSE Schools in Indore also consider admission based on merit, most of them have either online tests, virtual interviews or both included in their admissions process.
Digital Fee Payment
Once the child clears the eligibility criteria for admissions(test or interview) the parents can submit the fees through an online payment method. The online gateways are seamless ways to deposit the admission fee and finalize admissions at Best ICSE Schools in Bhubaneswar.
Covid pandemic has indeed brought the education sector into disarray. But with time and effective planning, things can be made better. Pedagogy has witnessed numerous changes in the last two years from learning approaches to operations. The technology-based admission process is essential to tide over this pandemic era. And only a balanced system by corporations of parents and education institutions can be effective in overcoming this challenge of admission during Covid.
Find the Best Boarding Schools in Nainital here.