Reading Time:
3
minutes
Choosing a boarding school for your daughter can be a tough decision for any parent. From location to curriculum, from hostel to sports, from food to facilities, there are a lot many points to think over and take care of. But even before all these come into the picture, one needs to decide if they want a coeducational or a girls boarding school. Both of these have their own set of ups and downs, but before we look at that side. Let us find the advantages of the Best Girls Boarding Schools in India. Here we go!
Benefits of Best Girls Boarding Schools in India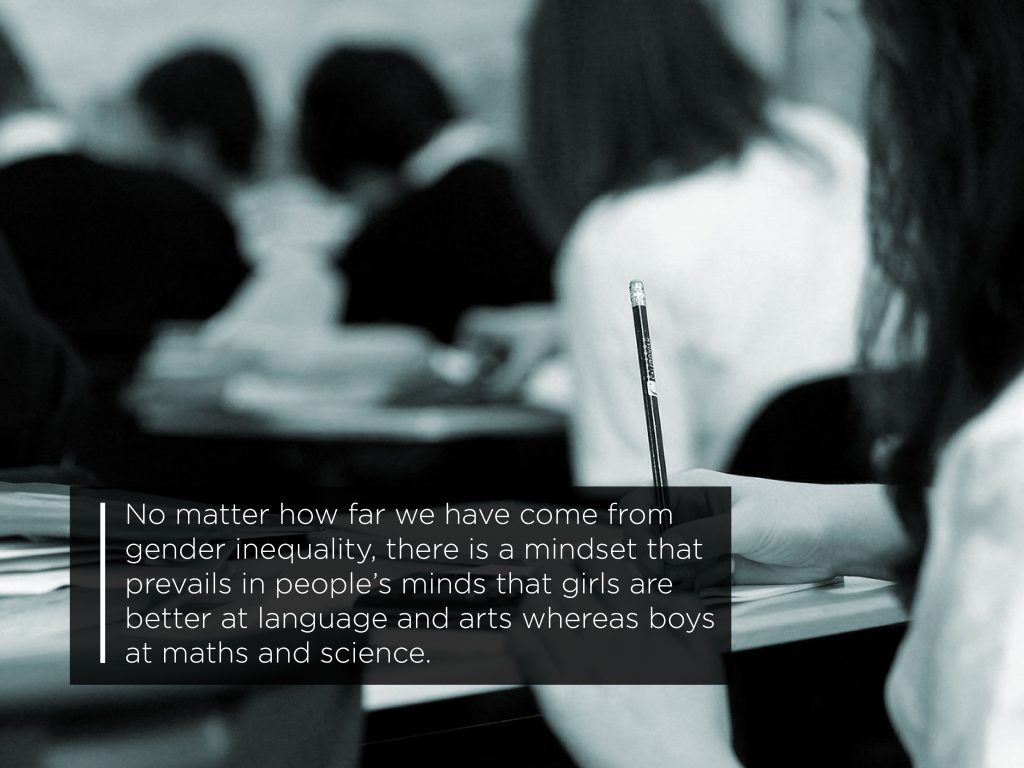 India has been following the boarding school culture since ancient times as the Gurukul education system. It was a form of residential learning system where the students lived in a Gurukul to gain knowledge and skills. Here are a few reasons why a girls boarding school is a better way of learning:
No distractions
No matter how far we have come from gender inequality, there is a mindset that prevails in people's minds that girls are better at language and arts whereas boys at maths and science. The same is followed in most of the coed schools but in a girls boarding school, the situation is different. Girls can pursue whatever they want without any peer pressure, social expectations, or stereotypes.
Specialized teachers for girls
In a coed boarding school, the facilities, amenities, and staff are kept according to the preferences of both girls and boys. But in a girl's boarding school, things can be more salutary. The teachers at Best Girls Boarding Schools in India are well trained to provide the kind of nurturing and encouragement a girl needs to become all that she can and wants to be. They provide and cite role models that appeal to and encourage girls.
Comfortable environment
Many times, girls are unable to be liberated in a co-ed school that leads to an inability to express problems. However, in a girls-only environment, they can freely communicate their opinions, issues, and problems. This can eventually help them emerge out as better and confident personalities. When a boarding school does not have to oblige both sexes, it eases the operations and organizations of the school. As a result, they focus on the needs and activities of girls without any mixed signals or messages. Girls can grow at an exponential rate given the competent, secure, and comfortable environment that Best Girls Boarding Schools in India offer.
Identity awareness
"When girls go to single-sex schools, they stop being the audience and become the players." -Robin Robertson
In a girls boarding school, they get the opportunity to discover their real self that might get lost in a coed school due to boys being frontline in most of the physical and mental activities. In such a setting, her aspirations will not be discouraged. Girls need to be told that they can run things and nothing can make them believe and achieve this better than a girls school.
What do you miss out on while going to a girl's boarding school?
Even if girls boarding school has a whole bunch of advantages, there are several downfalls too. In an only girls environment, they often get too complacent and forget that there is more to it. The world does not operate in a girls-only fashion, so after coming out from a gender-specific school, they might feel left out and face adjustment issues. A coed boarding school offers a natural environment to students that accurately reflects what they will encounter in the world later. At a coeducational school, boys and girls learn how to build relationships as friends and colleagues, they establish the comfort level where they can work together in a setting.
While opting for both gender-specific and coed, Best Boarding Schools in India are fancied greatly considering the development of children. Both of these would overlook some of the other points so it certainly depends on the child's preferences in what setting they feel comfortable enough to achieve beyond their educational and personal potential. 
Explore the best Boarding Schools in Dehradun for girls and boys here.