Reading Time:
3
minutes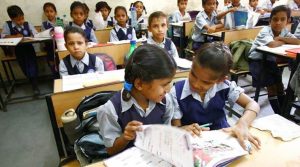 As a parent, you want the best for your child. Choosing the right school is exceptionally important because it shapes your child's future. However, this is not an easy chore. Today, there are several schools, which offer unique facilities and elements that are essential to groom your child for future tasks. So, how does one choose? Firstly, when you are choosing the best school in India, you must not only look at academics, but also consider other activities, such as sports, art, music, etc. This is indubitably important for your child's development and it gives them an opportunity to explore their talent in various fields.
Tips for choosing the best school for your child
Faculty 
Usually, when the school looks good on paper, we tend to ignore the importance a good faculty can make. We blindly trust the schools without enough research. Just imagine a hypothetical situation where your child's teacher isn't educated enough to actually understand what he/she is teaching, or the teacher is just giving notes without explaining the chapters. Now, that is a nightmare for any parent. So, to avoid such situations, we should always make a point to learn more about the faculty members.
You must opt for a school where all the faculty members, even the ones who teach music, arts, physical education, etc., must be well versed in their chosen fields. You can take help of online reviews, LinkedIn or various other online guides.
Infrastructure 
Infrastructure plays an important role in aiding your child's development. But, what comes under infrastructure? Firstly, you must look at the basic elements, such as the classrooms need to be big with proper ventilation, a large playground, a good library, and laboratories because they create a positive impact on the growth of your child. Also, it is important to make sure that the school has clean sanitation facilities. Today, most schools offer so much more, such as swimming pools, music rooms, etc. This will act as an additional advantage, providing an extra edge to the kids.
Environment 
A good school must not be overcrowded as it can create a stressful environment for the kids. This reduces their learning skills and the teachers will not be able to concentrate on each and every kid. The location of the schools is also extremely important. If the school is located on a busy, noisy street, it will distract your kid, cause lack of concentration.
Extracurricular 
Some parents think of extra-curricular activities as a distraction, but it is entirely false. It provides the necessary break to the kids and helps them maintain their focus on their studies. Extra-curricular activities contribute to the development of your child. It helps improve their leadership qualities and social skills. Involving your kids in various activities, such as music, arts, crafts, etc, evolves their creative side. It gives them an extra edge and flourishes their intelligence and emotional skills.
Sports and Games 
Both indoor and outdoor sports benefit the kids, providing them with the necessary physical activity. It sharpens their reflexes, improves their mental alertness, and makes them confident.
Modern Touch
We live in a digital world. Hence, a lot of schools are using modern technologies for the benefit of the children. From offering interactive websites and apps to make themselves accessible and transparent to the parents and students to opt for eBooks for all the competitive exams, they are rapidly blending themselves in today's times. Digital classrooms or smart classrooms are the latest trends to make learning more interesting for the children. A digitalized school is an advantage because it makes all the sessions interesting for the kids.
Curriculum 
The two most popular syllabi in our country are ICSE and CBSE. But, each state has their own set of syllabi known as the state syllabus. ICSE and CBSE offer more comprehensive and a dynamic approach. Also, if you have a transferable job, it is always better to opt for ICSE or CBSE syllabus.
Credentials 
Today, a number of International schools are cropping up in every corner of the city. However, not all of them are recognized or registered. Therefore, you can check if the school is actually globally recognized with the help of an IB website as all the recognized schools are listed on the website.
It is exceedingly important to make sure that the school is safe for the kid. The school must be equipped for a fire emergency all the times. Make sure that there are no tobacco and alcohol shops near the school. Also, you can talk to other parents asking them for a review. It is important to make sure that the school has the required security. Finally, ask the school about their ragging or bullying policies, including cyber-bullying. It is better to be safe than sorry.
Search, Select and Explore best schools in your city.