Total seats at entry level Grade
250

Hostel Admission Minimum Age
06Y 00M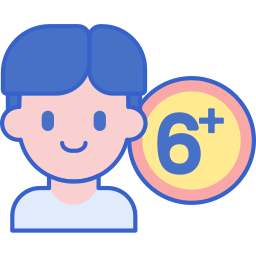 Accommodation Detail
Our hostels are divided based on the students age group. In addition there are separate hostels built exclusively for girls and boys located at a distance from each other. Male members are strictly forbidden to enter the girl's dormitories/campus. Each dormitory is managed by a Hall-Master/Hall-Mistress. A Matron/Warden takes overall responsibility of the linen department of the Hostels. For the junior section, Ayahs/Maids are employed to take care of the children in the dormitories. The dormitories are spacious, well ventilated and safe with AC provisions, and are well equipped with comfortable beds and clean toilet facilities with 24-hours running water. The school also has provisions of CCTV cameras and other effective security apparatus in place for ensuring security of all its residents. Recreational and educational facilities also make the hostels ideal for holistic development of the pupils. Daily laundry facility and 24x7 medical provisions are also provided.

Mess Facilities
The school caters to both Vegetarian and Non-Vegetarian diets served in a clean and Air-Conditioned Dining Hall for the balanced growth of the students at their formative stage. The pupils are included in the Mess/Food Committee and their opinion and feedback are always taken in the designing of the menu. Students are provided 6 meal units in a day consisting of a diet plan verified by a dietitian, as required by children for their proper and healthy growth.

Hostel Medical Facilities
At Father LeBlond School, the health and well being of our students is of utmost importance. Keeping this in mind, the school has a 14-bed infirmary to cater to all the medical needs of the students as well as the teachers. The infirmary is well equipped with Medical Equipment and Supplies to address the health needs of the members of the school. A qualified, trained and experienced nurse is available on campus 24x7 to care for the students and meet their medical requirements. Apart from a full-time nurse, the school has visiting Doctors available on call as and when required.