Rang Birangi Holi aayee
Dhoom Machaati Holi aayee
Bachchon ki hae toli aayee
Rang Gulal Udaati aayee
When the Indian subcontinent is getting roasted with the sun right on top of their heads, there comes something to soak the people with its vibrancy. Holi is a festival which is always looked forward to each year. It is because of its vivacious delight that rejoices every mind which is stressed with the worries and sorrows surrounded around them. Holi comes as a gush of fresh air which is celebrated every year by all Indians irrespective of their socio-cultural discrepancies. Holi in India is celebrated based on the many legendary stories for which the Indian scriptures stand as the ultimate proof.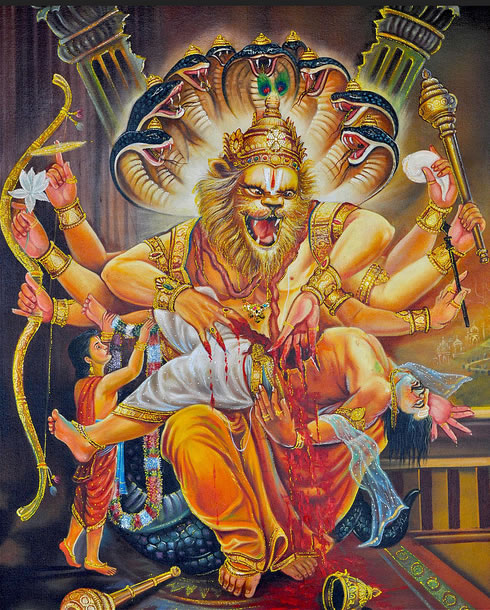 One reference says that Holi is celebrated to commemorate the victory of good over the evil when HiranyaKashipu – the evil atheistic king, spoke ill about Lord Vishnu by challenging his little son Prahlada about the non-existence of the sacred, ultimate power. His ignorance and arrogance were defeated by wisdom when Lord Vishnu appeared from inside a pillar which was smashed by the wicked king to prove his point. This historical win is now celebrated as "Holi". The previous day talks about burning the pyre of wood which symbolises the triumph over "Holika", the wicked Aunt of Prahlad who is a magical witch. Even to this day, this is the reason why the customary Holika is decorated with old rags and things from home and is burnt to signify the death of negativity.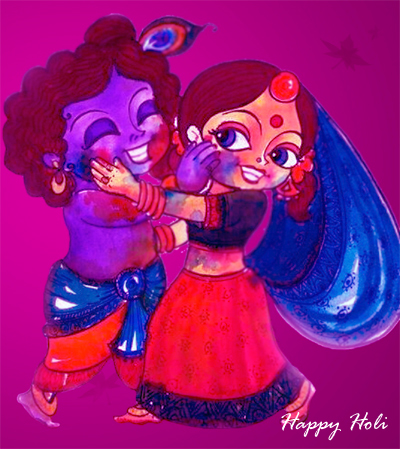 The Mahabharatha scriptures tell a different, meaningful story about the divine love of Radha and Krishna. Krishna's dark complexion and Radha's spotless skin…their unconditional love and the celebrated unity of this divine couple bring in the two elements as colours.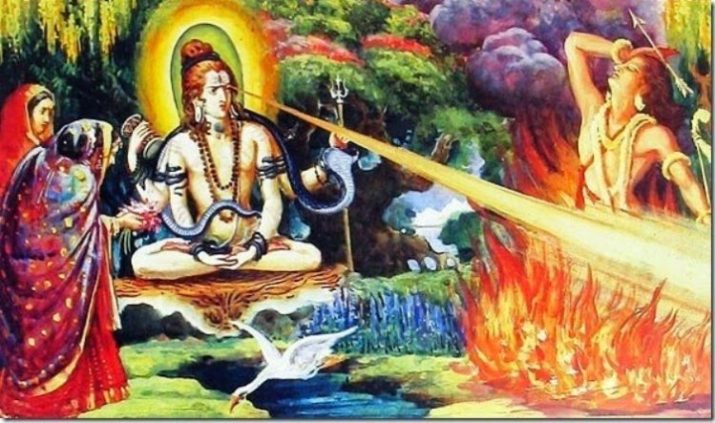 Holi is said to have celebrated after 40 days of Basant Panchami – the day when Goddess Parvathi seeks the help of Kamadeva – the celestial embodiment of Love. Kamadeva was burnt down into ashes by Lord Shiva after the latter shot an arrow to break the Lord Shiva's penance to help Goddess Parvathi in getting her husband back to her.
Holi is then celebrated after Rati – KaamaDeva's wife performs staunch meditation after which Shiva realizes the intentions that end in the happy unity of KaamaDeva and Rathi.
Holi is not just celebrated for its historical significance. It is now celebrated for the happiness, positivity and the celebration it brings in with colours. The colour, the music, sweets and savouries, gathering with loved ones and visiting the family brings in a lot of optimism and cheerfulness to one's life. Holi teaches us important lessons of life. It advises us to forget and forgive like Lord Shiva, overlook the differences and stay together as one like Krishna and Radha; and enlightens us to believe in ourselves and the positive values like Prahlada.
We Indians are living in this big university called India which through its textbooks called rich history, preaches the values of love, compassion and unity in various chapters through various classes of life. Children in our country are treated as Gods who bring in lots of happiness and positivity to our home. The tiny steps get with them a hope of change which we cherish with their childhood.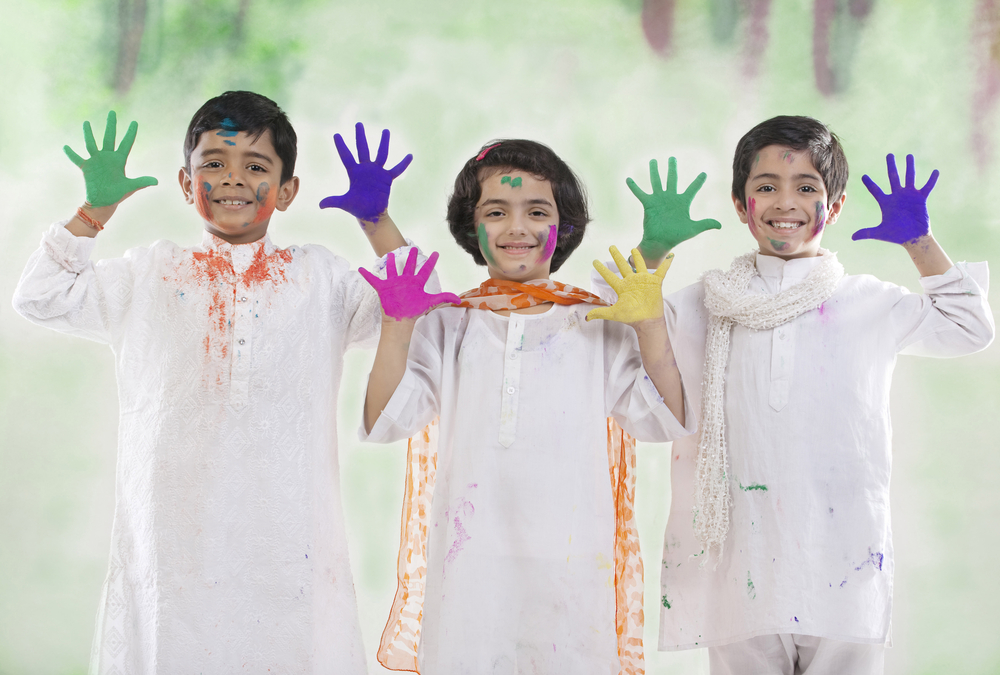 Holi throws light on the values of life where each colour upholds different morals. Green – the sanctity of Mother Nature, red – the prosperity symbol, blue tells us that sky is the limit and yellow gets in the festivity of spring which is the embodiment of harvesting. The festival is by itself a handbook for all of us which says that we have to respect the nature with all our heart and by doing this our life will be full of colours that would be celebrated each day. It is our responsibility as parents to instil this spirit of Indian festivity to our children.
In this era where we speak to our near ones through virtual chats and meet them rarely, a spark of such festivals can light up their childhood with a sense of belongingness and their longing for family and culture will be involuntarily instigated.
May this festival of colours bring in shades of happiness, hues of contentment with a tinge of wisdom that all colours meet together to make just one colour – White – the emblem of truth and purity.