About The School
Until recent times, Chhattisgarh has been synonym to tribal life, unexplored possibilities and an ignorant place to many fellow countrymen and global community per se. For reasons unknown, people of the state find it difficult to explain their culturally rich roots of civilizations to which they belong and are so proud of. Rungta International School (RIS), Raipur, is the result of unwavering thirst of excellence, being set up by the Santosh Rungta Group as Chhattisgarh's very first genuine effort at offering global education at school level. It is the very first IB world school in Chhattisgarh and thus another glorious achievement made by the people of the state to vaunt about. Located in the serene natural beauty in the capital smart city of Raipur, RIS is flourishing in an educational hub that offers quality education throughout life. It is being looked up as an answer to the demands of global quality education in the state. RIS achieved authorization of 3 programmes of IB (International Baccalaureate) namely; DP (Diploma Program), MYP (Middle School Program) and PYP (Primary Years Program) which makes us stand tall amongst the 21 educational institutions of the country which offer all the three programs. IB, well known by the world community for its fantastic research based curriculum and worldwide acceptability, set its foot in the state through RIS in the year 2013( Authorised for IB PYP and IB MYP in 2016). It is since then the institution has been effortlessly trying to nurture global citizens and lifelong learners for a better and peaceful world.
Education and knowledge are two different traits of the same coin. While educating students is the prime aspiration of any school, sparking the glimmer of knowledge is as significant a drive. Dr. Jawahar Surisetti is the same visionary and icon of hope to all the parents and students of Rungta International as the Director of the School. A Doctorate in Psychology from University of Washington, Dr. Jawahar is a celebrated name in Indian as well as international education circles as pace-setter of rationale and thoughtfulness. Dr. Surisetti has been bequeathed with Bharat Shiksha Ratna Samman by the Government of India and has been endowed with Man of the Year India by the US Chamber of Commerce and Industry for his social and innovative contributions is education. He is the best-seller author of International Best selling Parenting Guide "Mama and Me" and has sold more than 1.7 million copies in US and Europe. Post leading 1200 seminars across 56 countries with major media publications like New York Times, The Times of India, Dainik Bhaskar, Star News and UN on many issues like Explora-Exploring The Minds of The Youth, Career Paths, Understanding Children Better, Exam Stress, Leadership etc, he took up Art of Thinking Talks in IITs and IIMs. Dr Jawahar Surisetti has also been felicitated for his path-breaking research on Thinking in School Education by one of the foremost universities of the world, Columbia University. Dr. Jawahar Surisetti Director, Rungta Group of Institutions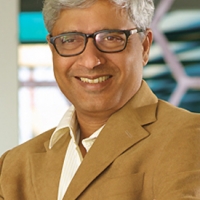 Please Login to see important information
Key Information
Type of School :

Day Cum Residential

Afflilation / Examination Board :

IB,CBSE

Grade-Day School :

Nursery till Class 12

Grade-Boarding :

Class 6 till Class 12

Min Age for Admission - Day School :

3Years

Min Age for Admission - Boarding :

NA

Language of Instruction:

English

Average Class Strength :

24

Establishment Year :

2013

Swimming / Splash Pool :

Yes

Student Teacher Ratio :

24:1
Football Volley Ball Cricket Tennis Horse Riding Basket Ball
Carrom Board Chess Table Tennis
Fee Details
Fee Structure - Day School
Fee Structure -Boarding
Indian Students
Security Deposit :

₹ 5,000

One Time Payment:

₹ 11,000

`
Boarding Related Info :
Total seats at entry level Grade :

20
Boarding Facilities For :

BOYS_GIRLS
Hostel Admission Minimum Age :

11Y 00M
Admission Details
Admission Process
There will be an entrance test
AWARDS & RECOGNITIONS
School Ranking
BEST SCHOOL BRANDS BY THE ECONOMIC TIMES BEST INTERNATIONAL DAY SCHOOL BY EDUCATION WORLD BEST INTERNATIONAL SCHOOL BY INDIA EXCELLENCE SUMMIT BEST INTERNATIONAL SCHOOL BY NATIONAL EDUCATION EXCELLENCE AWARD 2017 BEST SCHOOL FOR INNOVATION & VALUE-BASED EDUCATION BY 24 MRC 2016 LEADERS AWARDS
Academic
PRIMARY YEARS PROGRAMME MIDDLE YEARS PROGRAMME DIPLOMA YEARS PROGRAMME
Co-Curicular
GUINNESS WORLD RECORD FOR THE LARGEST POSTER GUINNESS WORLD RECORD FOR SINGING RELAY SONG
Other Info
Vision
Our vision is to make Rungta International School, the centre of educational excellence with equity and our children, who become the innovators of tomorrow, will acquire universal values to meet the global challenges. The Rungta International School aims to achieve the fullest potential in all of their students who demonstrate their knowledge, concepts, skills, attitudes and action essential for successful participation in a democratic society and in global community. In order to achieve that RIS commits itself to fostering an atmosphere conducive to intellectual inquiry, innovation, enhanced self esteem, mutual respect and constantly reflecting for growth within as well as among all of the school community. Together, we will cultivate and continuously strengthen the implementation of the International Baccalaureate programs in our school and our students will be able to effectively communicate and act in accordance with a clarified value system based upon integrity and ethical resolve.
Building Infrastructure
The school is located in a pollution free environment adjacent to Nandan Van green cover at Raipur. The feel of the school in 10 acre campus is of university kind under one umbrella of Santosh Rungta Group of educational institutions offering KG to PG.
Results
Academic Performance | Grade X | CBSE
Academic Performance | Grade X | IB
Academic Performance | Grade XII | CBSE
Academic Performance | Grade XII | IB
Travel Information
Nearest Airport
Swami Vivekananda Airport
Distance : 25 Km.
Nearest Railway Station
raipur railway station
Distance : 12 Km.
Total Views : 587
Similar Schools
Get expert advice from our counsellors
Get expert advice to find and get your child admitted to the best boarding school that meets your expectations.
Click Here to know More