About The School
The Excelsior American School is one of the best international schools, located in the heart of Gurgaon. It is 9 years old day cum boarding school in Gurgaon which is offering the International curriculum from the Cambridge International Examinations, University of Cambridge, UK for Grades Pre-nursery through Grade 12. It is not only considered as one of the best residential schools in India but a lot more than this. Excelsior American School's mission is to develop in its students a strong sense of self-worth and responsibility to prepare them to become life-long learners and responsible citizens of the society. We bring this difference by incorporating International pedagogy and innovative teaching practices in our curriculum to invoke in our students the inherent curiosity and love for learning. We proudly say that in just 9 years we are among best residential schools in India
Excelsior owes its genesis to the vision of its two main architects Ms. Rita and Mr. Hersh Kumar. Ms. Rita, an eminent educationist is a gold medalist from MS University, Vadodara and to further her educational goals went on to pursue her MS from Texas women's university. On the other hand, Mr. Hersh Kumar a philanthropist and a passionate educator is a gold medalist from one of the premier institutes of India, IIT Roorkee. Their passion for education and love for children brought them together and gave birth to a unique way of educating young children. They are the owners of one of the largest and finest private school system in Texas, USA. They have a chain of schools in Houston and having achieved success in providing quality education there, have come to India to further their passion. Their experience of more than two decades has helped them shape a vision that is extraordinary and unique. Dedicated to nurturing excellence in spirit and a deep love for life, Excelsior to them is a milieu in which the larger existential issues could be explored in an atmosphere of freedom and responsibility. The cultivation of a global outlook, a spirit of inquiry and concern for man and environment, a quest for excellence are the hallmarks, which have come alive at the school.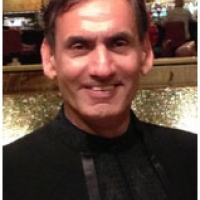 Please Login to see important information
Key Information
Type of School :

Day Cum Residential

Afflilation / Examination Board :

IB,IGCSE

Grade-Day School :

Nursery till Class 12

Grade-Boarding :

Class 4 till Class 12

Min Age for Admission - Day School :

2Years

Min Age for Admission - Boarding :

NA

Seats at entry level Grade-Day School :

50

Seats at entry level Grade-Boarding :

40

Language of Instruction:

English

Average Class Strength :

15

Establishment Year :

2006

Swimming / Splash Pool :

Yes

Student Teacher Ratio :

20:1
Volleyball Cricket Soccer Lawn Tennis Basketball Skating Swimming
Squash Badminton Swimming Gymnastics Table Tennis
Fee Details
Fee Structure - Day School
Admission Fees :

₹ 93000

Security Fees :

₹ 50000
Fee Structure -Boarding
Indian Students
Admission Fees :

₹ 5,000

Security Deposit :

₹ 50,000

One Time Payment:

₹ 88,000

Yearly Fees :

₹ 634,000

`
Boarding Related Info :
Total seats at entry level Grade :

150
Total Boarding Capacity :

40
Boarding Facilities For :

BOYS_GIRLS
Weekly Boarding Available :

YES
Hostel Admission Minimum Age :

08Y 06M
AWARDS & RECOGNITIONS
School Ranking
School Excellence Award-Brainfeed
Other Info
Vision
The Excelsior philosophy is based on self- inspired learning. A learning environment with an optimum blend of freedom with responsibility will nurture children who will be creative yet balanced, open minded and lifelong learners. We believe in an inquiry-based, holistic and student-centered approach to teaching and learning. Such an educational experience provides students with the necessary skills both academically and otherwise, therefore honing the individual talents of students and making them contribute positively in creating a more peaceful World.
Building Infrastructure
The School is spread over beautiful lawns with the latest technological facilities. With a variety of laboratories for all subjects to arts and culture Centre.
KEY DIFFERENTIATORS
Science labs
Smart class
Educational tours
Student exchange program
Language labs
Competitive Exam Coaching
Math Labs
Results
Academic Performance | Grade X | IB
Academic Performance | Grade X | IGCSE
Academic Performance | Grade XII | IB
Academic Performance | Grade XII | IGCSE
Total Views : 4045
Similar Schools
Get expert advice from our counsellors
Get expert advice to find and get your child admitted to the best boarding school that meets your expectations.
Click Here to know More