Academic
We are committed to providing high-quality teaching, developing intellectually curious, self-motivated, enthusiastic young women with an endearing love of learning. Our teachers have a deep enthusiasm for their subject areas and feed a broad range of talents and interests, expertly guiding pupils through learning and examinations. The School has an international outlook, with girls learning from each other in an atmosphere of mutual respect. Academic Structure Lower School - Grades V to VIII Upper School - Grades IX and X Senior School - Grades XI and XII Curriculum The School is affiliated to the Council for the Indian School Certificate Examinations (CISCE) Board as well as Cambridge Assessment International Education (CAIE). Medium of Instruction The teaching methodology incorporates a student-centered learning system. While English is the medium of instruction, students opt a foreign language as a third language. Assessment System In Lower School, promotion to the next higher class at the end of the academic year is on the basis of continuous assessment and in accordance with the rules decided upon by the School Examinations Committee. In Upper School, students prepare for the CISCE Board/CAIE Examinations, held at the end of Grade X. In Senior School, students prepare for the Indian School Certificate (ISC)/ Cambridge Advanced Levels (A Level) Examinations held at the end of Grade XII. Special Attention Classes There are differences in the academic standards of the many regions that our students hail from. In order to ease the transition into our mainstream classes, girls who have not been given the required academic background are placed in special attention groups and oriented to cope up with their classmates. Special tutorials are conducted for girls

Co-curricular
Sport and Lifeskills have much to teach us, from teamwork and leadership to determination and tactics. They teach us how to be magnanimous in victory and gracious in defeat, the importance of practice, and the never-ending quest for improvement.

Sports
Sports constitute an essential part of a fit and healthy lifestyle. We have a range of sports available, with specialist coaching and facilities on site. Girls can take part and develop their skills in Hockey, Football, Basketball, Lawn Tennis, Skating, Volley Ball, Badminton, Table Tennis, Squash, Swimming and Shooting. Our Sports Arena boasts of a Skating rink, two Basketball courts, two Lawn Tennis courts, one half Basketball and Lawn Tennis practice court and an Open Air Theater. The neoteric Multi-Purpose Hall offers indoor facilities for hosting events on a magnanimous scale. Equipped with hi-tech audio-visual aids and real-wood flooring, the facility sports two indoor Basketball courts, six Badminton courts and three Table Tennis facilities. An indoor, temperature controlled half-Olympic size all-weather Swimming Pool, a Football ground, a Hockey field, a 200 meter Athletic track, three roof-top Lawn Tennis courts, Basketball courts, a modern Squash court, a Gymnasium, a Yoga room, a Martial Arts room along with a state-of-the-art Shooting range reflect our commitment towards sports. The shooting range has provision for 10 meter standard air-pistol and air-rifle shooting, one of the best in the country. The top-notch, experienced and well trained instructors provide support and guidance to our girls in bringing laurels to the School at District/ State/National/International level. Our girls gain exposure through sports exchange events and motivational talks by eminent sports personalities, thereby inculcating a spirit of healthy competition.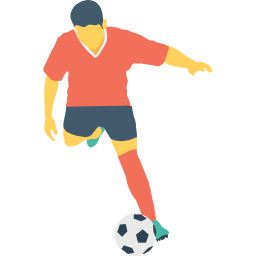 Others
Lifeskills are abilities for adaptive and positive behavior that enable our girls to deal effectively with the demands and challenges of life. An integral part of a fit and healthy lifestyle, our Lifeskills curriculum is well curated. Swimming is compulsory for Lower School, Self-defense for Upper School and Yoga and Meditation for Senior School.